Frédéric de Rougemont
Translated from the French edition of 1844 by Colin Wright.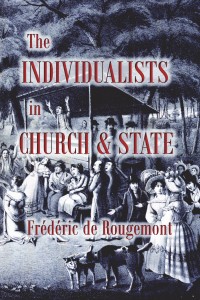 Individualism as a broad social phenomenon began to make itself felt in the 18th century, with the advent of social contract and natural rights theories. What is less well-known is that individualism also began to permeate the church at this time, providing a transmission belt enabling those esoteric theories to gain broad traction. The vehicle for this was revivalism. In this sprightly work, Frédéric de Rougemont (1801-1876) provides a critique of the revivalist phenomenon and the intellectual underpinnings provided to it by the famed publicist Alexandre Vinet. The argumentation is both doctrinally sound and polemically persuasive. The spirit of the continental Reformed church wafts through it, a spirit of magisterial authority and institutional solidity such as is lacking in so much of today's church. Colin Wright has masterfully rendered the original French. Its 152 pages are well worth a close reading.
Now available in a revised second edition.
BOOK INFORMATION:
ISBN: 978-90-76660-49-3 (second edition paperback)
Translator: Colin Wright
Page count: x, 152
Price (list):  $12.99 (paperback)
Publication date: February 14th, 2018